When you say Himachal Pradesh, places like Shimla, Manali, and Dharamshala come to our mind. These places are indeed beautiful. However, the state of Himachal Pradesh is considerably big and it houses several other beautiful off-beat destinations. Let's have a look at five lesser-known places in Himachal Pradesh. I have curated this list from my own explorations within this state.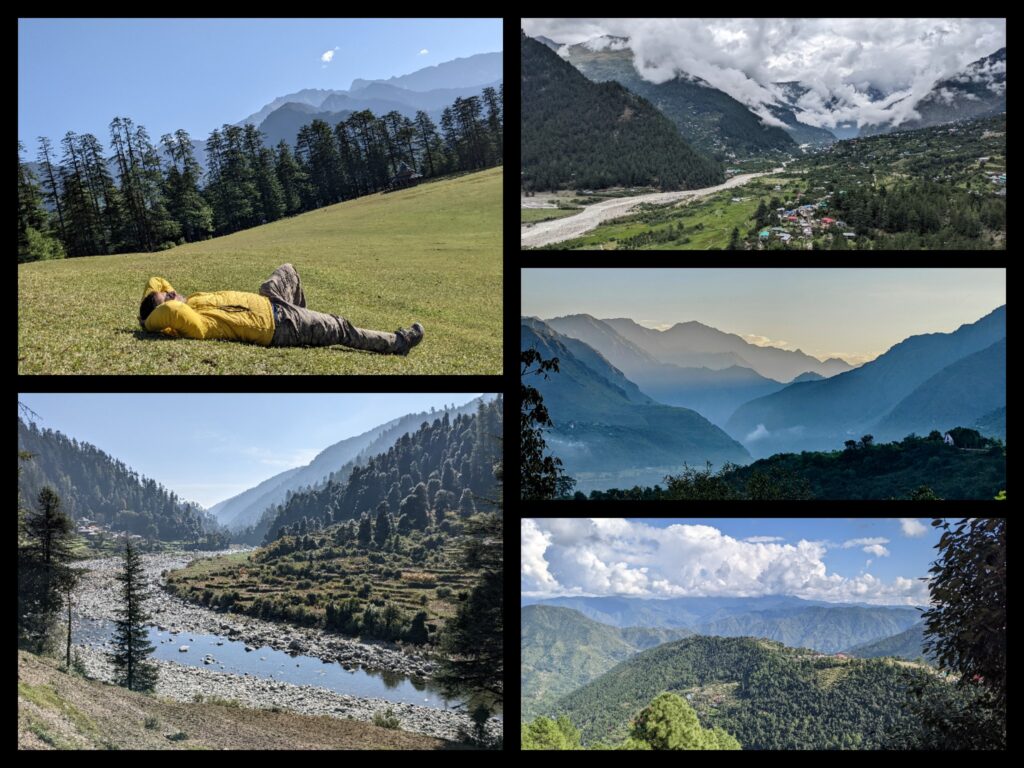 1. Tattapani
Tattapani is a small village in the Mandi district of Himachal Pradesh, located 51 km from Shimla and 29 km from Naldehra. It is situated at an altitude of 2,230 ft. above mean sea level on the right bank of the river Sutlej. The name 'Tattapani' translates to 'hot water' in the local language, and the village is renowned for its hot water springs. The water is rich in sulfur and is believed to have healing properties for various skin and bodily ailments. Although most springs are now under water because of a dam constructed nearby, some springs have been diverted adjacent to temples and are still accessible. The reservoir of the dam offers picturesque views. A boat ride in the reservoir around the setting sun is a mesmerizing experience. For adventure seekers, white water rafting on the Sutlej River is a popular activity. Naldehra, Mashobra, Anni, and Karsong are some of the interesting places you can visit around Tattapani.
2. Barot
Barot is a small town in the Mandi district of Himachal Pradesh that offers a scenic and serene getaway for nature lovers and adventure seekers. Barot is located in the Uhl river valley, which is known for its trout fishing and a hydel project. Barot is around 65 km from Mandi and can be reached by local transport or hired taxi within 2-3 hours. The town lies in a beautiful valley full of tall conifers and raging waterfalls. Barot has many attractions to explore, such as the Uhl river, the Nargu Wildlife Sanctuary, the Barot Temple, and the Barot Dam. Barot is also a popular destination for trekking, camping, and paragliding, as it has many trails and routes that offer stunning views of the mountains and forests. Barot is a hidden gem in Himachal Pradesh that will enchant you with its natural beauty and charm. From Barot, you can also visit Bir-Billing, a popular destination for paragliding.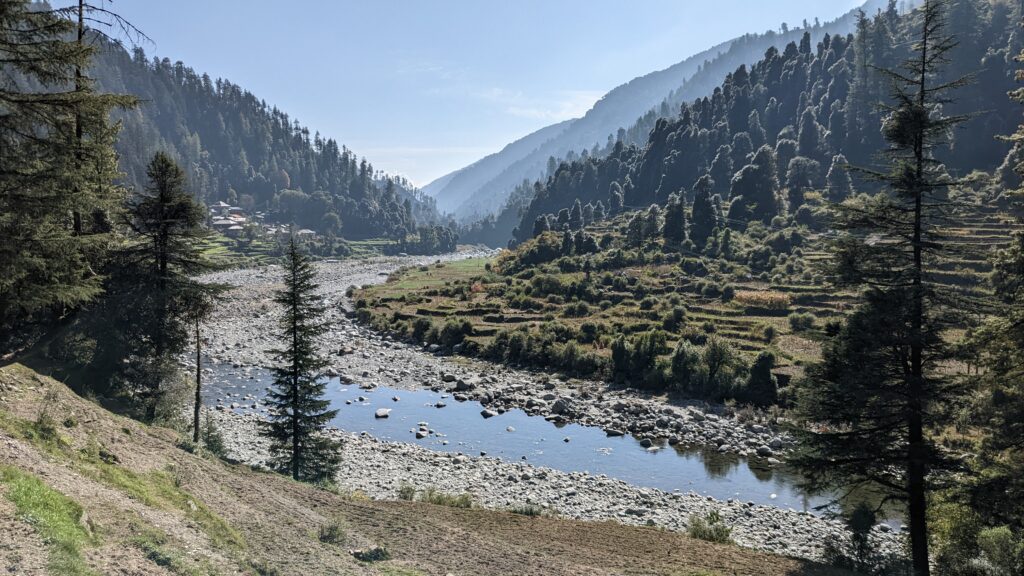 3. Koti
Shimla is popular but overcrowded. Some places around Shimla are still secluded and offer the best hill-station experience. Koti is one such place. It is a hamlet located on the Khufri-Chail road, around 1 hour of driving distance from Shimla. At almost the same elevation as that of Shimla, Koti has giant deodar trees, lush-green valleys, and a laid-back life. You may choose to relax or explore some places in Chail such as Kali Tibba temple, Chail palace, Stone Kumbh temple, and India's highest cricket ground. Riverside camping at Sadhupul is also not too far away. Koti is surrounded by Chail Wildlife Sanctuary, making your experience even wilder.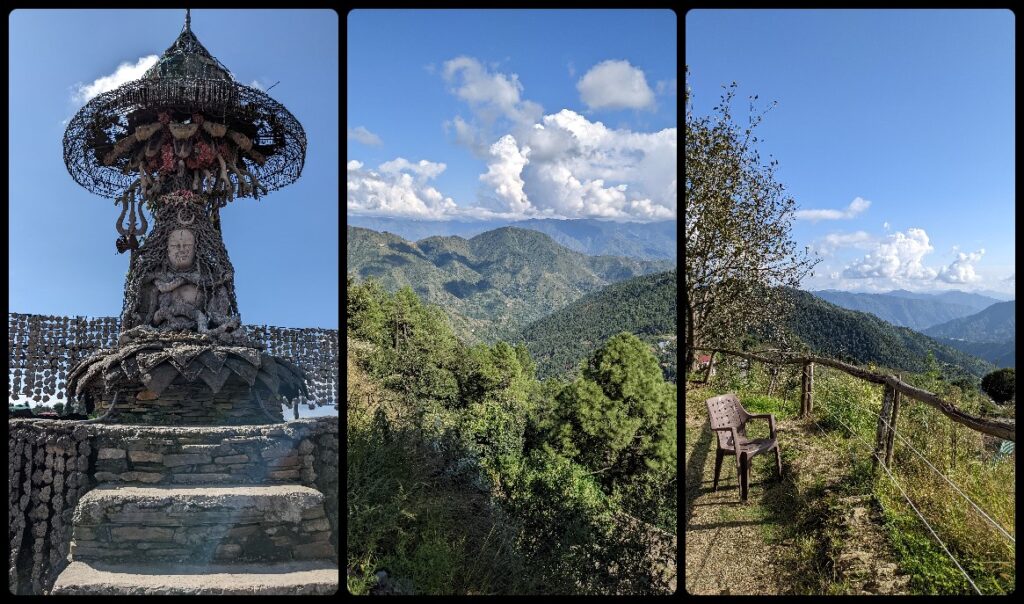 4. Rakchham
Rakchham is a small village located around 13 km from Sangla in Kinnaur district of Himachal Pradesh. It is situated at an altitude of 10,000 feet above sea-level and is sandwiched between Sangla and the last village on the Indo-Tibet border, Chitkul. Rakcham is a scenic and peaceful place that offers a glimpse of the traditional lifestyle and culture of the Kinnauri people. The village is surrounded by lush green meadows, apple orchards, dense forests, and snow-capped mountains. The Baspa River flows through the valley and adds to the beauty of the landscape. Rakchham is also home to a variety of wildlife, such as Himalayan black bear, barking deer, leopard, langur, and pheasant. Sangla, Chitkul, Kalpa, and Nako are some of the interesting places to visit around Rakchham.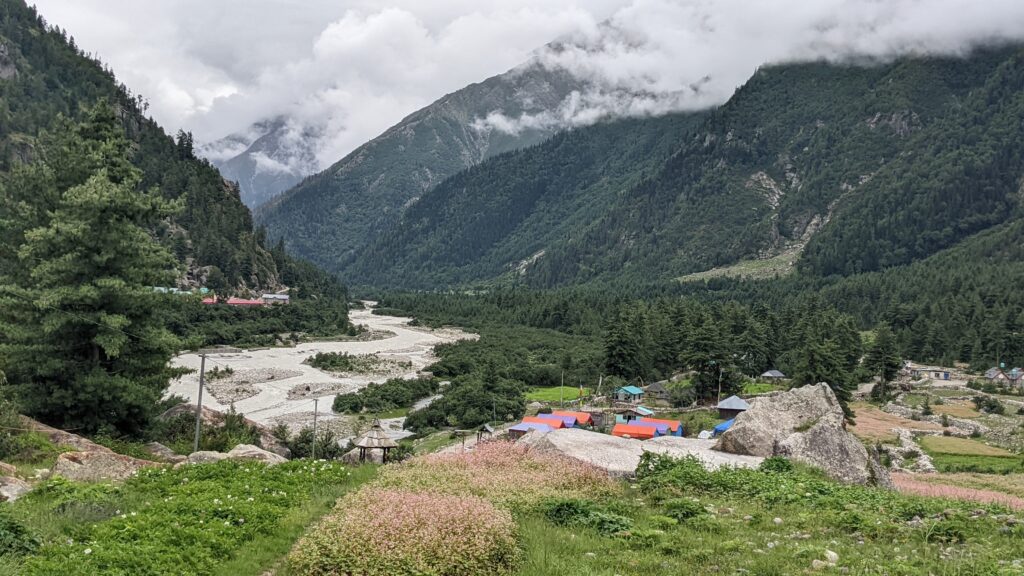 5. Shangarh
Shangarh is a small village in the Sainj Valley of Himachal Pradesh, India. It is located at an altitude of 6,900 feet and is famous for a meadow that will remind you of Kashmir. The village also houses a temple of Shangchul Mahadev, which is located at the edge of the meadow. This village has recently become popular among tourists, most of which are off-beat travellers. The village is surrounded by the Great Himalayan National Park (GHNP), a UNESCO World Heritage Site. There are several small to large hikes within the woods. The village has several cozy cafes, homestays, and hostels to host enthusiastic travellers. Sainj valley, Manu Rishi temple, and Rupi Lala waterfall are some of the interesting places to visit around Shangarh.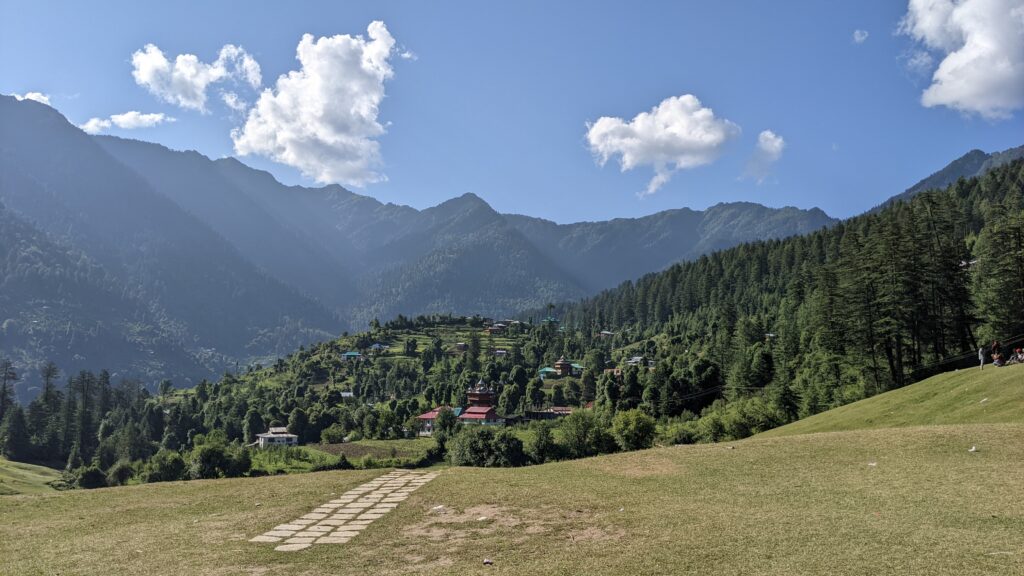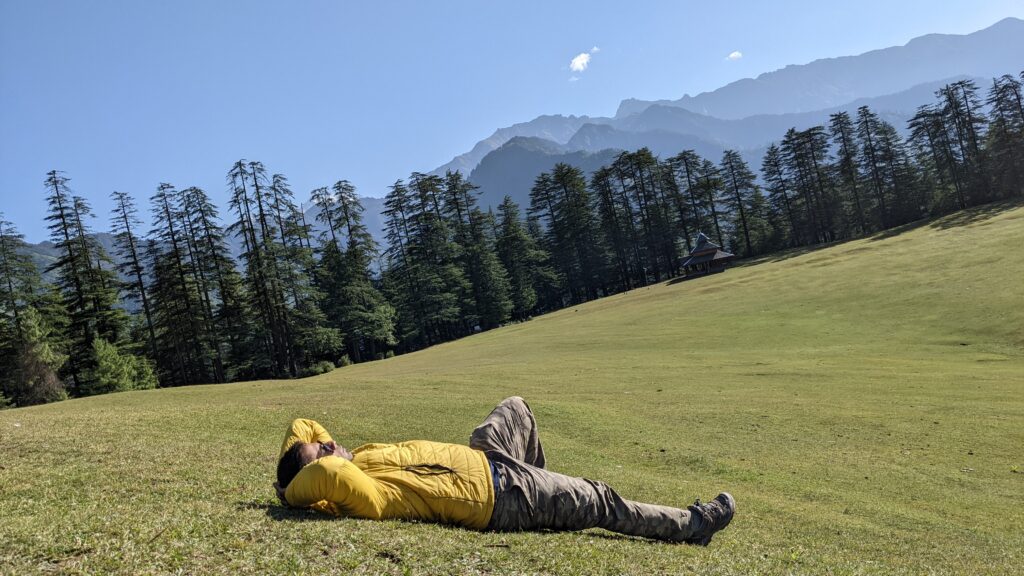 Would you like to plan a trip to these off-beat destinations? Drop a comment below and I can help you with a customized itinerary!